Hours before he hit two home runs and punctuated an emphatic victory, Cardinals great Albert Pujols gave a young, struggling teammate a tip, leading to the homer that changed the game.
During a hitters' meeting early Sunday morning, Pujols drew from his previous at-bats against Milwaukee reliever Taylor Rogers, including an eight-pitch strikeout Saturday. Five of the eight pitches Pujols saw were Rogers' slider. He told his teammates, including Dylan Carlson, how Rogers used the slider, how it moved and the spot to look for it as a pitch to drive.
"He's aggressive with it," Carlson recalled. "Be ready to go."
Carlson led off the eighth inning against Rogers on Sunday and the lefty's first pitch was a slider. Carlson was ready to go. He piloted the pitch into the left-field seats to break a tie and send the first-place Cardinals toward a 6-3 victory at Busch Stadium and a series win against second-place Milwaukee. Tyler O'Neill's solo homer tied the game in the sixth, Carlson's homer broke that tie in the eighth, and bookended around those were Pujols' two homers — one to start the scoring and a three-run knockout to finish the series.
As his second homer of the day, 10th of the season and 689th of his career traveled 443 feet into the left-center bleachers, Pujols broke into a trot and pointed to the dugout. He then stretched his hands across his chest, as if to highlight the team name stitched there.
"It's very clear what he was stating: This is our house," manager Oliver Marmol said. "You're not going to come in here and beat us."
Said Pujols: "Just the reaction that I had. Big hit in a big situation."
Like Carlson, because of Pujols' description, being ready for a pitch he'd never seen from a pitcher he'd never faced, so much of Sunday began in small moments.
O'Neill and Carlson have lockers beside each other in the Cardinals clubhouse. They stretch together, play outfield beside each other and share several pregame routines — and that's not all they share.
They've both been struggling. Carlson has experienced upswings and downturns all season, while O'Neill has spent most of the year either injured on searching for his swing or both. The Cardinals' ongoing search for a spark at leadoff brought them together again atop the lineup Sunday. While stretching and talking Sunday, O'Neill leaned over to Carlson.
Carlson entered Sunday's game batting leadoff, but 4 for 37 (.108) since his previous homer. O'Neill, hitting second, had struck out in six of his previous eight at-bats and hit .080 over his previous 25 at-bats. He had seven homers in his first 91 plate appearances last season. He started the sixth Sunday with six homers in his past 265 plate appearances.
O'Neill was asked what inspired his statement.
"We're due. It's due time," O'Neill said. "We want to start banging out here. We hold ourselves to higher standards, especially more than what we're posting right now. We want to excel. So that's the goal. We want to get on base as much as possible for the big sticks. Take care of business."
Before their day or their due arrived, Sunday started with more of the same. By the time O'Neill came to the plate with one out in the sixth inning, neither outfielder had reached base against Milwaukee lefty Aaron Ashby. O'Neill had two ground outs. Carlson had two strikeouts, wincing at how the second one ended.
In the second inning, Hunter Renfroe hit a two-run homer off Cardinals starter Miles Mikolas for the game's first runs. Carlson thought he had a play on the ball, leaping and reaching over the wall only to have the ball land just beyond his glove.
"It's no secret I've been struggling a little bit," Carlson said. "That fly ball, that home run, got out of my reach — just kind of how it's been going for me lately. So, for me to come up in that situation like that (later), I was trying to keep it as simple as possible."
Pujols' 688th homer of his career cleaved the Brewers' lead in half.
O'Neill's first homer in 10 days tied it 2-2 against Ashby.
Mikolas (9-9) continued to work quick to hold that knot. The right-hander allowed four hits. One didn't leave the infield, and another was erased by a double play. He kept the pace peppy by not walking a batter, and after Renfroe's homer, Mikolas retired 13 of the next 14 Brewers batters. He and Ashby swapping swift innings led to a two hour, 17 minute game, the shortest of the season at Busch.
"Everyone's family-favorite pitcher, getting everybody home for dinner," Mikolas said. "In this case, maybe even home for lunch."
Mikolas had just a pitched a perfect eighth, striking out the final two batters he'd face in the game and delivered the tie to the bottom of the inning. Marmol had made a decision earlier in the game to set up how he wanted the lineup to look for the Brewers' lefty reliever Rogers. He stayed with Pujols against a right-handed reliever in the seventh and counted on the possibility the game would find its way back to him vs. a lefty later.
That possibility had to start with Carlson.
He walked to the plate with none of the baggage from recent misses.
The young center fielder said talking with O'Neill about their intertwined slumps and O'Neill's confidence earlier Sunday put him in "that right headspace to go out there." The advice from Pujols gave him the right pitch to seek and the right place to look. He had the right swing from the right side to greet it and launch the Cardinals to their first lead.
"At this point in the season, you're just trying to help the team win any way possible," Carlson said. "Especially in a series like this. These are big games. We've got to win these ones. Trying to help the team. I think when you put it in that perspective, it helps a lot. You take some pressure off and just play."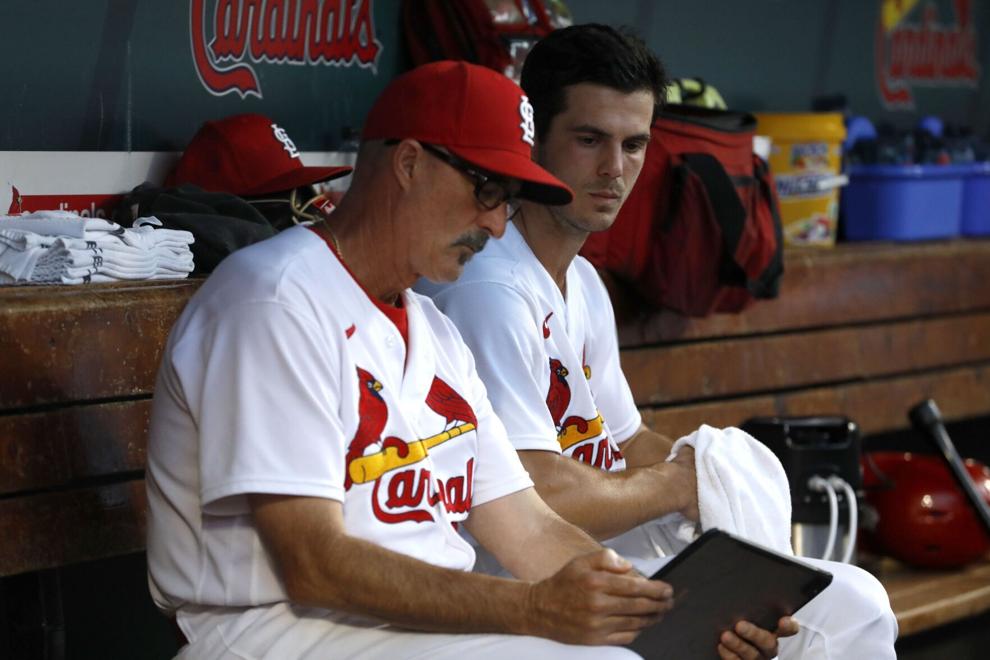 Photos: Pujols cracks three-run homer as Cardinals beat Brewers 6-3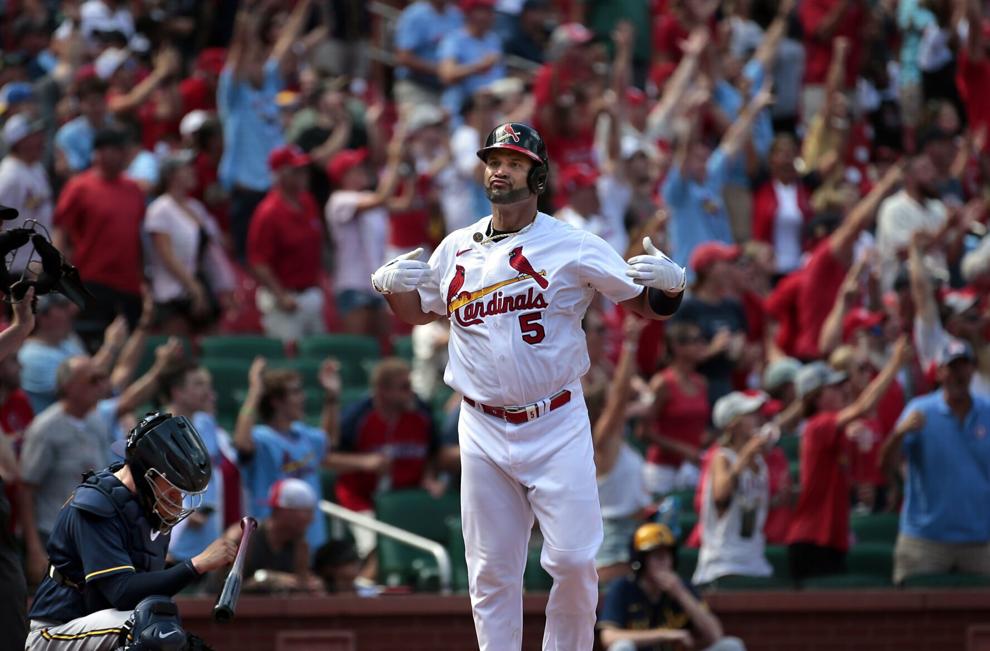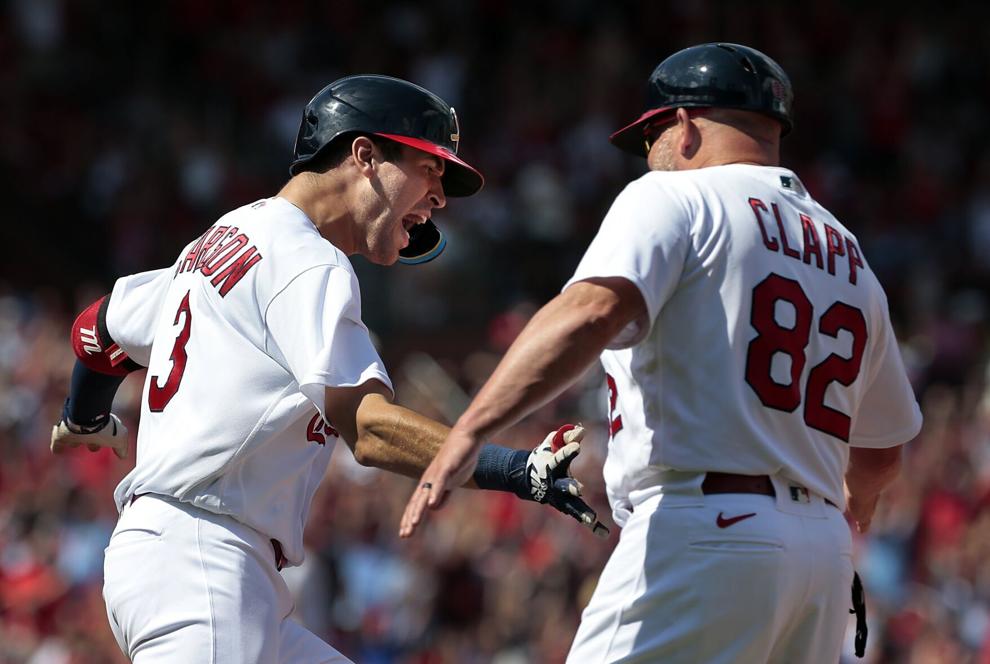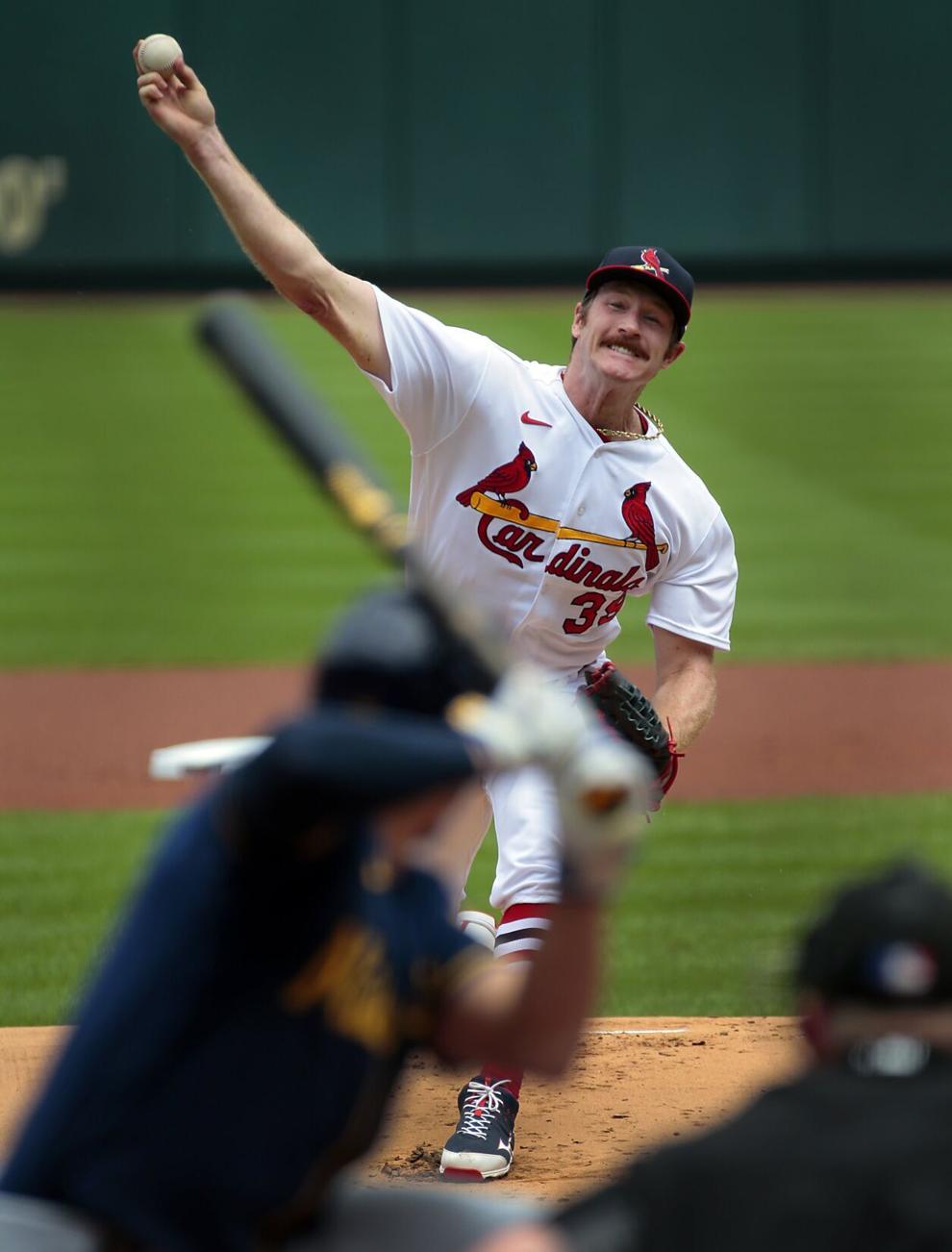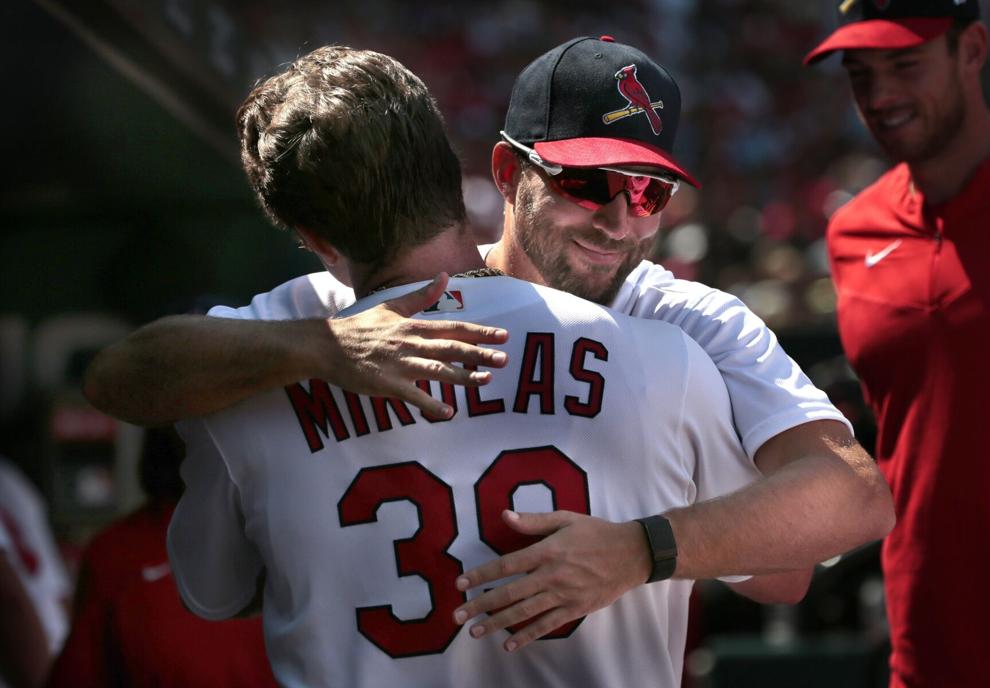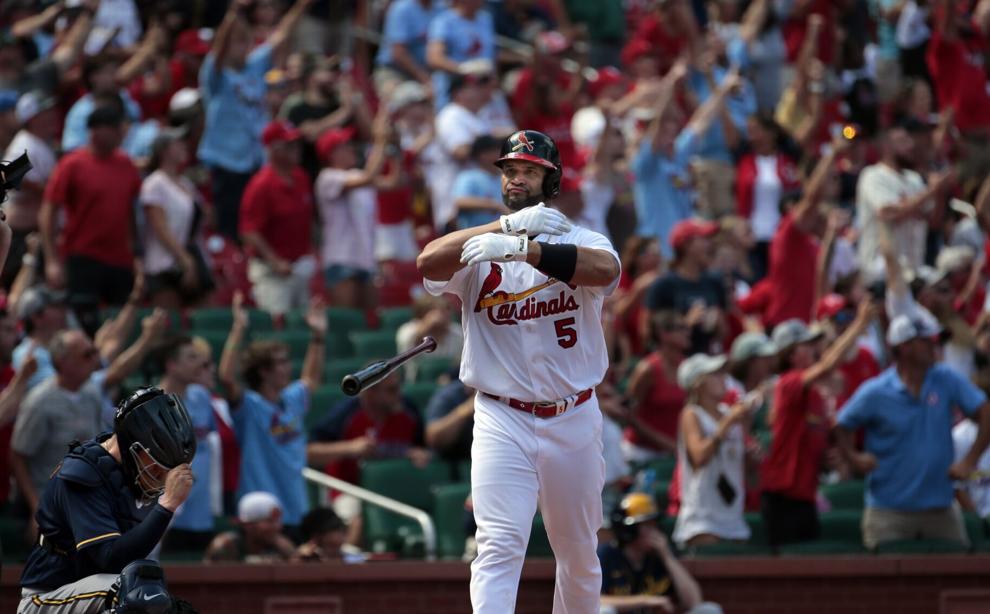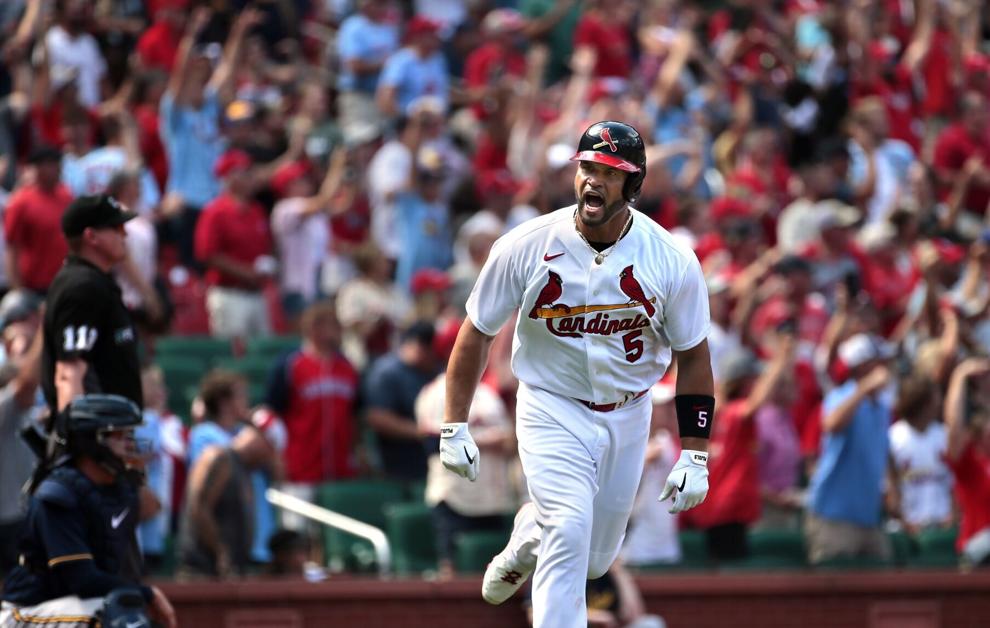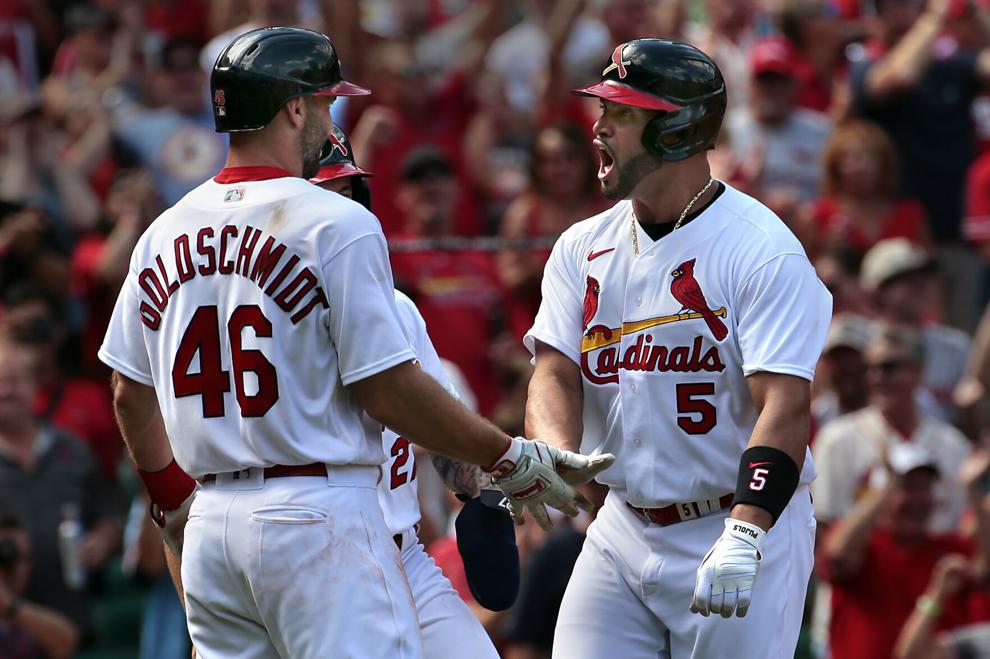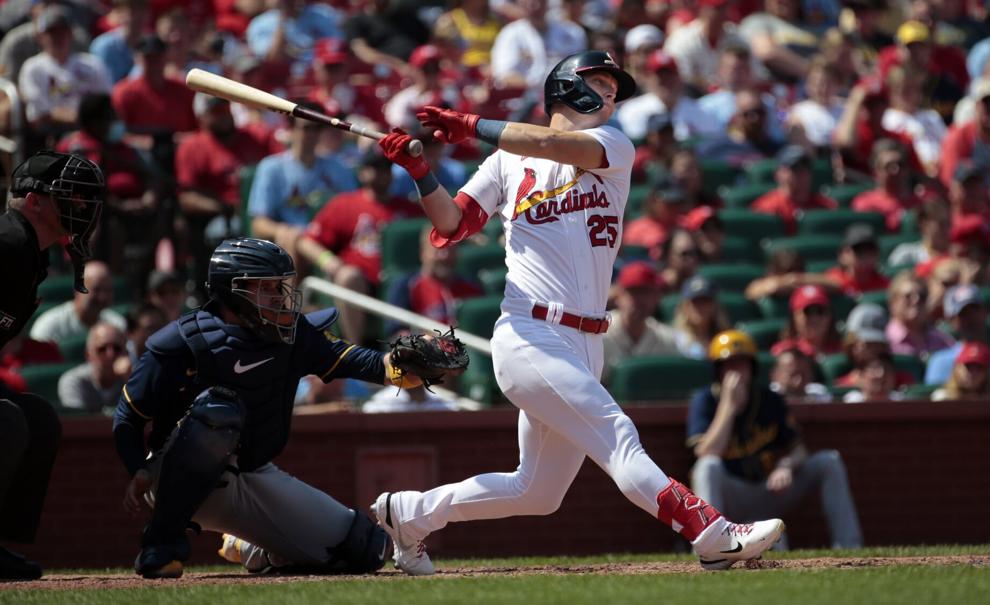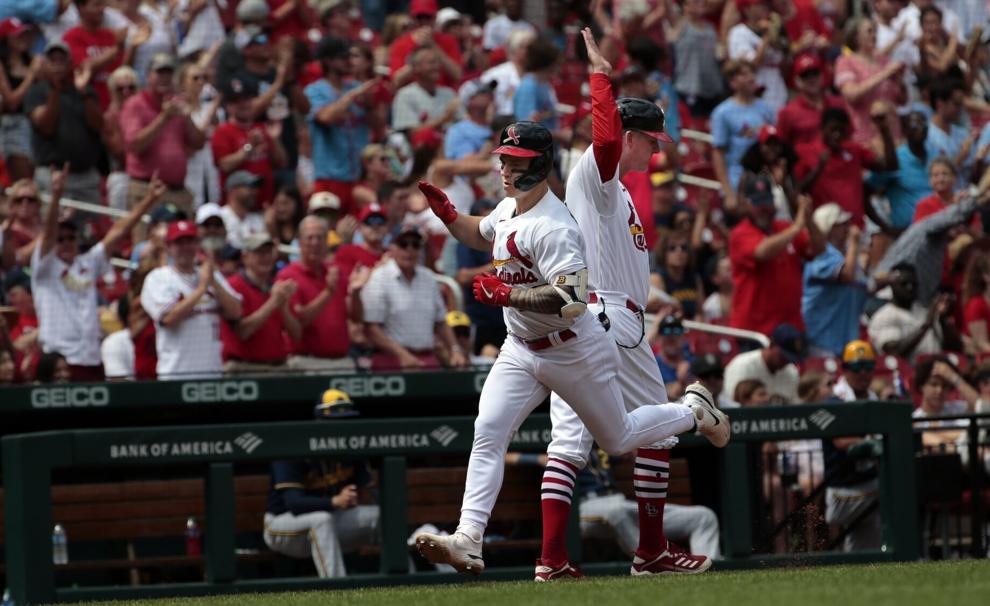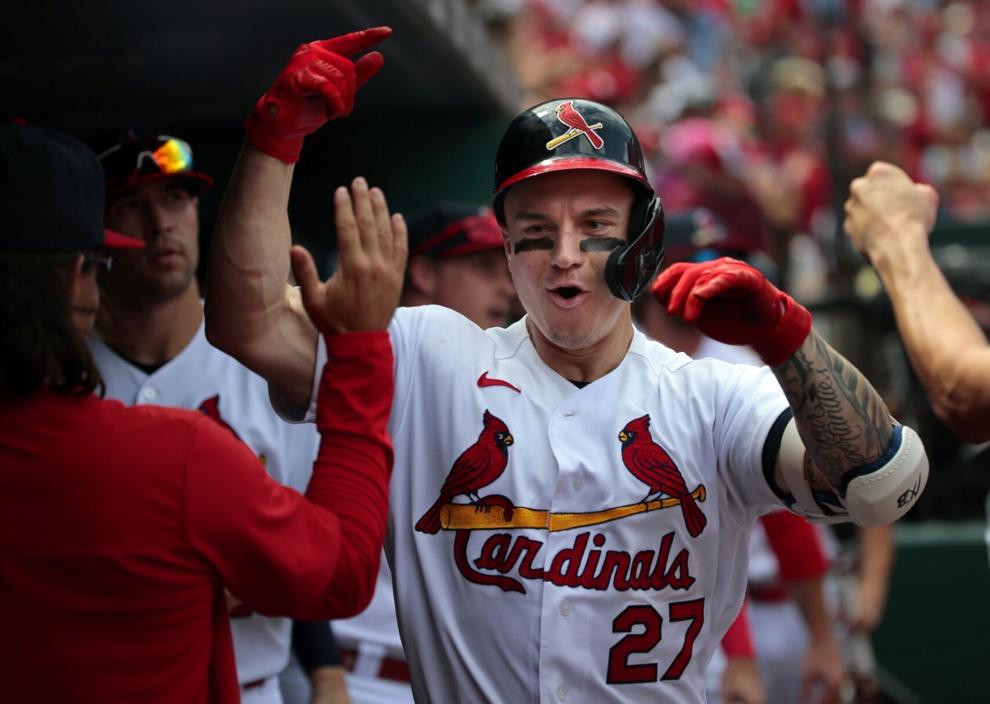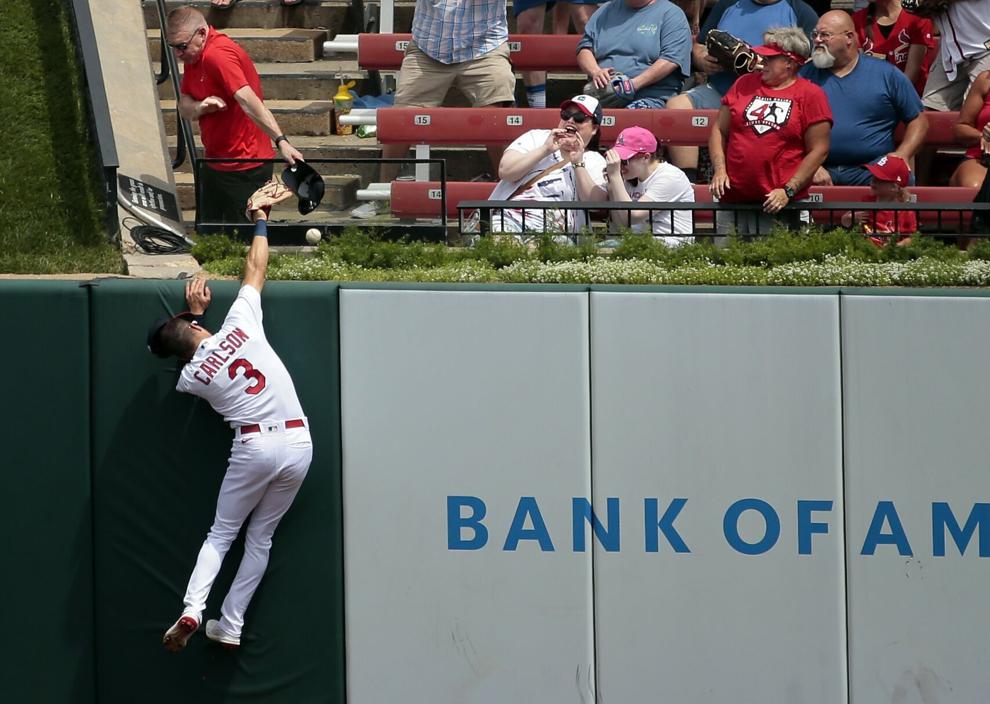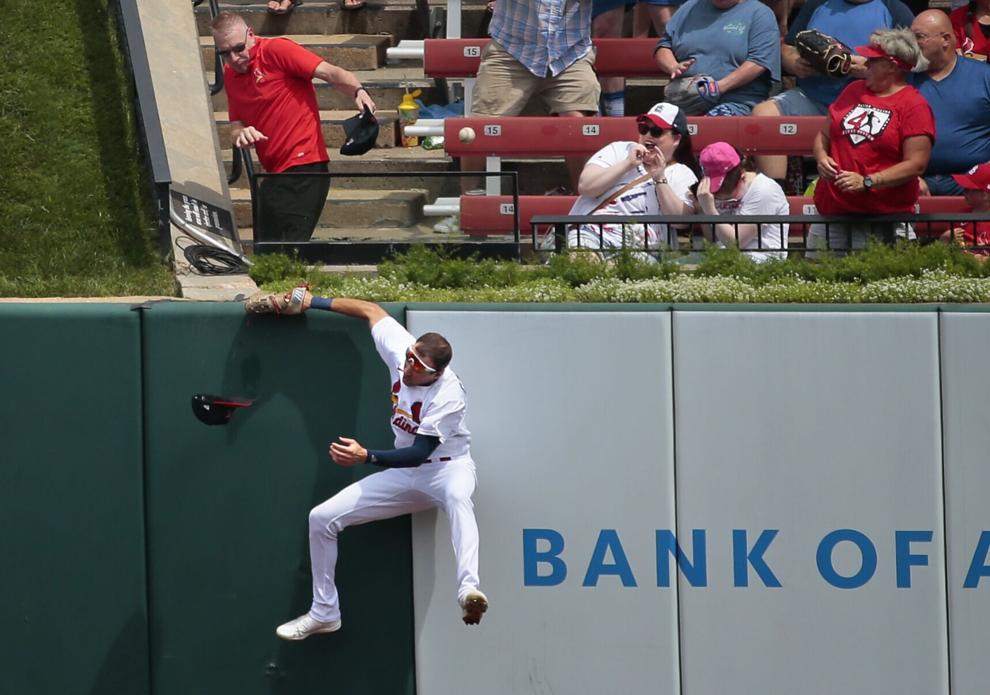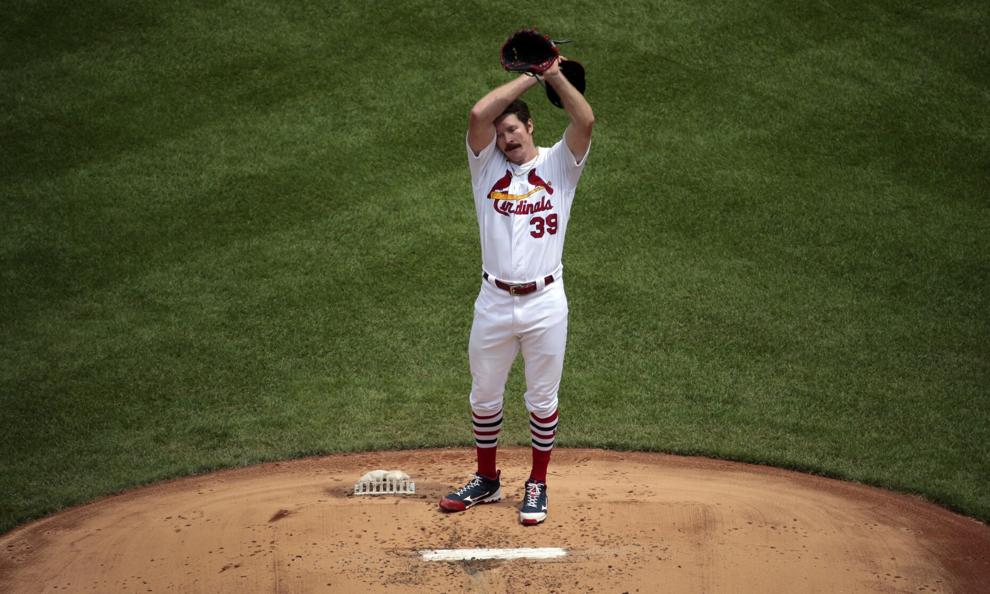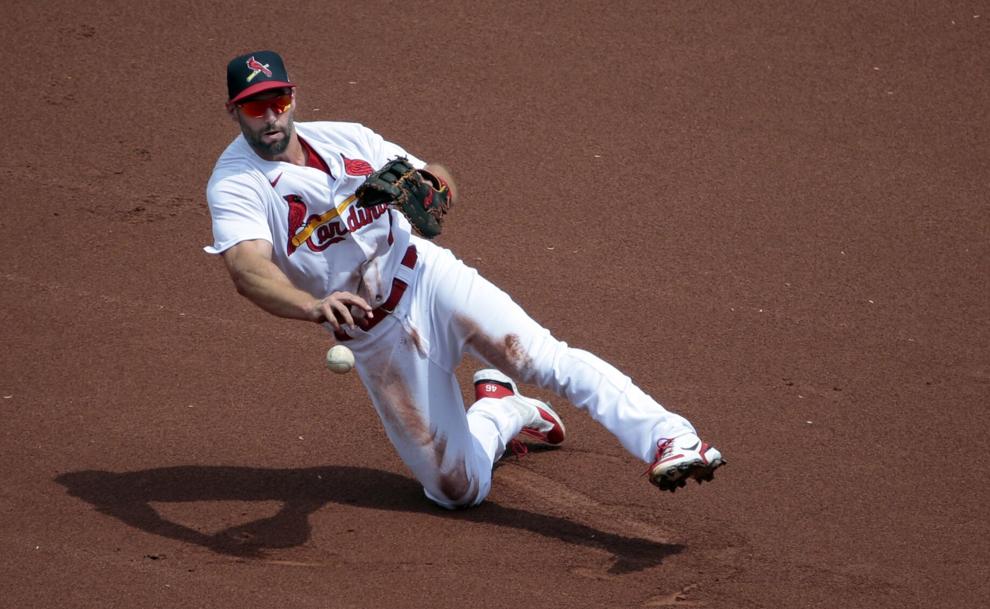 #house #Albert #Pujols #schools #Brewers #helps #launch #Cardinals #power #win